People usually buy area rugs for their homes offices to protect their hardwood floors, ceramics, vinyl, stone, marble, and other types of hard surface floors from unnecessary damages. Aside from this a lot of buyers right now use it as not only a piece of thing that people usually step on but some a piece of a fine artwork that can change the monotony of boring and dull home or office rooms.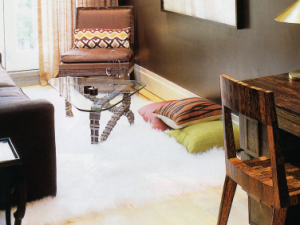 Do you know that the oldest area rug in the history of mankind is known as the "Pazyryk" carpet which was discovered in 1949 by a Russian archeologist? Believe it or not, the said long frozen rug were unbelievably preserved still featuring the carpet's strand, color, and designs. In 5th Century BC, it was believed that the Pazyryk carpet is considered an incomparable work of Scythian art, featuring beautiful details, proportioned patterns, rich insignia, and a hand-knotted method still popularly used today.
Even home stylist, interior designers, and decorators nowadays are using these elegant area rugs to be the simplest design element to totally reinvent a house or an office.
So having an area rug which is usually accompanied by premium-lock rug pads, on your floors at home or at your office, investing with with a fine piece of artwork like this would be a great choice for you to bring more life to your space.