I recently discussed about the upcoming big rematch of Manny Pacquiao and Juan Manuel Marquez on November 2011 (you can read at my Pacquiao vs. Marquez post for full details of the match). Then, I have read that Floyd Mayweather Jr. just get out from his retirement and decided to get a fight this year against the American boxer, Victor Ortiz who is currently the WBC Welterweight world champion. Everyone reacted (of course that includes me) and the fight raises controversies. They even raised the old question, "why not fight Pacquiao?" One of my friend who is a boxing fanatic too, asked, "I thought he is resting from boxing, but why when he heard that Manny Pacquiao is fighting Marquez, then he decided to go out and fight too…", he said while smiling.  "And they even set the date earlier that Manny's fight." he added.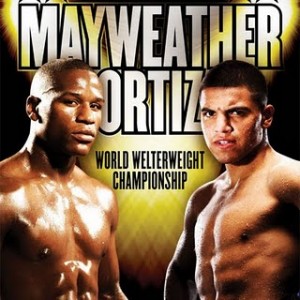 Well, Floyd Mayweather Jr. can't avoid these such remarks. He started making some noise when he intrigued the Filipino boxer by releasing some controversial comments about Pacquiao and die hard Pacman fans will surely shout back from his claims.
Now, regarding the Mayweather vs. Ortiz welterweight fight, the reasons why I will recommend that you should watch it despite this several controversial reactions from some boxing fans is simply because I find it very entertaining and feel that Mayweather can be beaten by Ortiz. Victor Ortiz is a southpaw (like Pacquiao). He is young and tagged as "vicious" because of his offensive and aggressive stance. His professional records and boxing performance are impressive which is comparable to Manny Pacquiao's.
Now if you want to watch Mayweather vs. Ortiz online or offline, you should know that it is available on PPV (pay per view) so you should check it with your local provider. However, if you weren't able to watch it via your TV because you're not home or whatever reasons and you're really eager to watch Mayweather vs. Ortiz fight then just return here later or check websites like Telepisodes.net to find out the details on how to watch this boxing event.
For my prediction, I think Floyd Mayweather Jr. can still keep up with Victor Ortiz's speed and offenses. He can knock out Ortiz on the later rounds. Watch Ortiz vs. Maidana fight so that you'll know why I believe that he will loose this fight.
The Mayweather vs. Ortiz boxing event is dubbed as "STAR POWER" and scheduled to happen on September 17, 2011 at the MGM Grand Garden Arena in Las Vegas, Nevada, USA.
Update:
#1. On Friday, September 16 at 12pm ET the LA Official Weigh-in will begin and will be open to the public. The location will be at the ESPN Zone at L.A. Live – Screening Room; 1011 S. Figueroa St. Suite 101, Los Angeles, CA 90015. Meanwhile, at 2:45 p.m. the Mayweather vs. Ortiz Las Vegas Official Weigh-In will be happening at the MGM Grand Garden Arena. Later, I will try to embed the video of the said events.
#2. Official weigh-in video can be watched below and the results are in. Floyd Mayweather Jr. weighs 146.5 pounds while Victor Ortiz weighs exactly on the weight limit of 147 pounds.