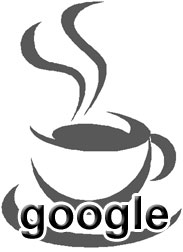 Yes that is true guys! Google Caffeine is now live in one of the data center and you can try it through the IP: 209.85.225.103.
According to Barry Schwartz of Search Engine Land, 50% of the time, the said IP is running the Caffeine Index. However, Matt Cutts of Google doesn't give any specific IP that gives a 100% Caffeine algo as of the moment.
The Caffeine pushed on one data center might be the reason why I have seen a lot of significant changes on the ranking of the different sites I am monitoring. Well this kind of changes, according to Cutts, may only mean that Caffeine is at work or some websites are penalized in some way.
Now, if you want to try the new ranking algorithm through the said IP, you can try a search query using the form below:
---

---
For any comment, reaction or any experience to share regarding the new Caffeine algorithm, just leave your comments here at Bleuken.com.