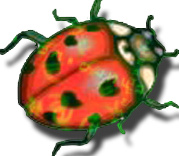 Recently a lot of websites are reported being attacked by several hackers from different part of the world. Even the government websites are said to be hacked (which I honestly doubt it and personally in my opinion, I believe that its an inside job, someone gave the access 🙂 ). Now the possibilities that your websites or even your PCs can be hacked is great. Specially with the wide spread of malware and malicious codes like virus & worms that weakens the security barrier of the PCs and websites.
You might wonder why a SEO guy like me is concerned with this issue. Well, website's ranking (and even traffic) can be affected negatively by this kind of problem. When the site is infected or suffers the hacking attack, it left a bad reputation on the site that makes your visitors avoid or abandon your site. Aside from that search engines today put a visible marking on their search results regarding the infection and the harm that it might cause to possible visitors.
Now, how to prevent it? Here's some of the things that I think you need to take into considerations when you are building a shield for your personal computers and websites.

Enable your firewall on your operating systems to avoid unnecessary connection or access from intruders.
Patch your operating systems with latest updates.
Update the content management system of your website with the latest version.
Use strong password for the access details for both the Administrator or user password of your PC and for the website access. Usually a 12 or more character combination of alphabetic, numeric and symbols can build a strong password.
Never give your personal information to just anyone else who email you. Hackers usually use this to bypass or request for access details.
Do not open any attachment specially if you don't know the sender. Use email clients that automatically prevent auto-viewing of attached files.
Avoid saving your password when asked by the browsers.
What if your website or PC is already hacked, what will you do? Here some of the basic things that you can do
Change the access details of your website or PC immediately.
Check your PC for possible infection of virus or malware. Remove it when found.
Restore recent back-up copy of your website. If it is not available, then let the technical guys remove all the infections, defaced pages or compromised files. This is very time consuming and its the reason why you should back-up your files always.
Patch your site  or PC's OS immediately if there's an available update.