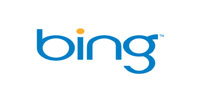 Microsoft announced the new search engine that will replace the old Live Search. MSN/Live will be saying "Sayonara!" and Bing will say "Howdy!" instead. Today, when you try to go to Live.com, you will be forwarded to a new name called Bing.com. This new search engine or more described by Microsoft as Decision Engine is the new search service from them that uses a new approach in helping surfers to make better decisions through the use of the browser and surfing the web through the use of this new Bing.
According to Microsoft CEO Steve Ballmer:
Bing is an important first step forward in our long-term effort to deliver innovations in search that enable people to find information quickly and use the information they've found to accomplish tasks and make smart decisions.

– excerpt from 

Microsoft's New Search at Bing.com Helps People Make Better Decisions
Now, what is with the name Bing and what's the reason whey they rebrand the name Live and use the name Bing instead? Here's the answer from Microsoft Live Search Team's blog:
So why did we pick Bing as the new brand name? We needed a brand that was as fresh and new as our approach. It needed to be like the product — optimized for the Internet. A name that was memorable, short, easy to spell, and that would function well as a URL around the world. We like Bing because it sounds off in our heads when we think about that moment of discovery and decision making — when you resolve those important tasks. And frankly, the name needed to clearly communicate that this is something new, to invite you to come back, to re-introduce you to our new and improved service and encourage you to give it a try. – excerpt from "The Sound of found: Bing"
Yet this is another very big "Bing" opportunity for every search engine optimization/marketers (SEO/SEM) specialists and practitioners from around the world to work on making their project websites at the top of the Bing. This might be another great help for net surfers/users to find what they really need on the web through just binging.
Well, lets BING it on! 🙂