Are you still using the old versions of browser like the Internet Explorer 6 (IE6) or lower? Try updating your site now to the latest version of IE6 for better security and surfing experience. I am making this post because I found out yesterday when I check on my site in Iloilo  in an internet cafe, that my site's widget does not show properly in IE6 but looks better using the latest version of Firefox, Safari, Opera and Google Chrome. See the image below to see what my site looks like on the said version of IE.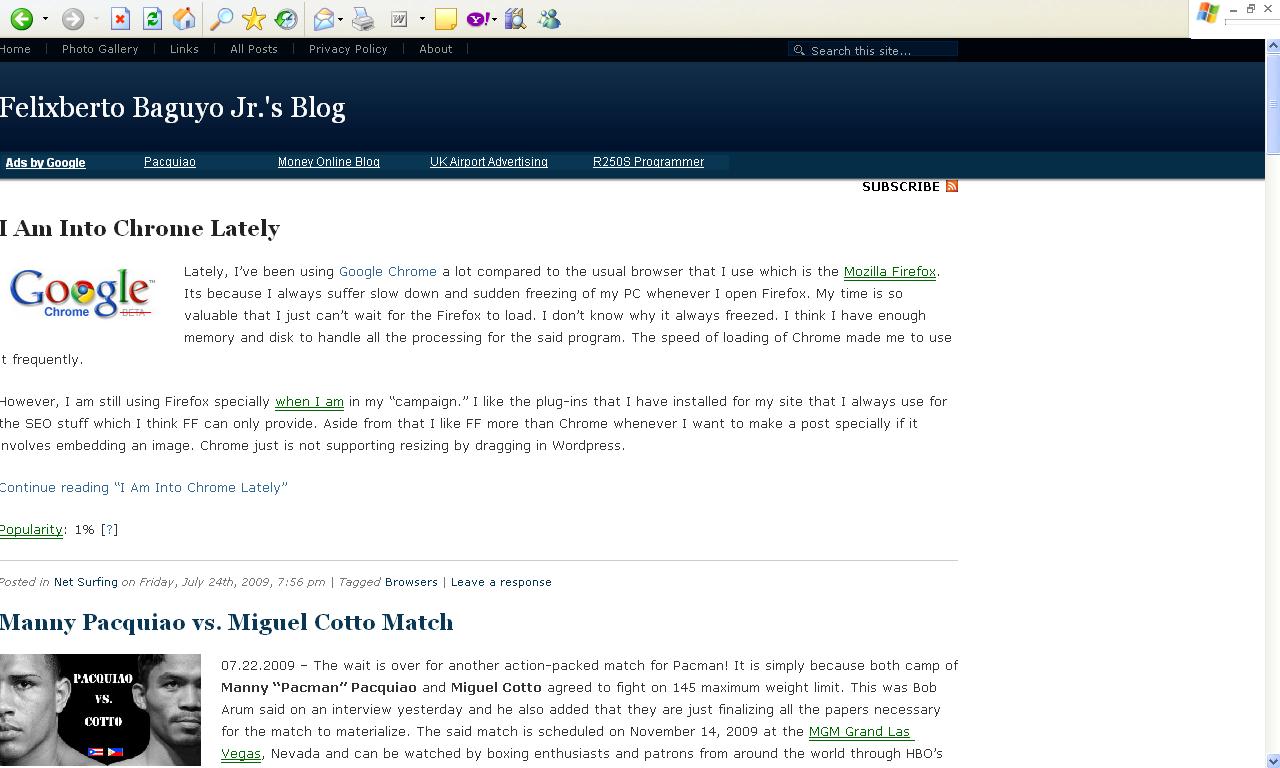 Now, what are the advantages if you will use the latest version of browsers. Below are some of the the good things that might convince you to upgrade or update your browser.
Improved security. Latest versions usually patched or fixed vulnerabilities of the browser.
Enhanced plug-ins and scripting supports. More plug-ins or enhancements of websites are more supported by newer browsers compared to the old ones.
Optimized website loading and graphics rendering.
Lightweight in terms of memory and disk usage. This makes the browser to load faster.
Much improved caching capabilities.