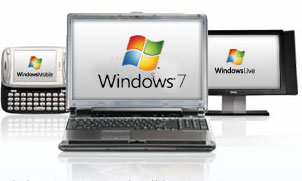 The other day, Windows 7 was officially released worldwide and I download a version that is released on October 22. I only downloaded a Windows 7 Ultimate N ( a version without media player ). As far as I have experienced, I found no problem nor issues with Windows 7 yet. Actually I am impressed with how it performs and responded to programs and requests. My colleague, when I asked him to try it for surfing on the web (he's been using Vista for quite sometime now) and he uttered that Windows 7 browse and connect faster compared to its previous version.
Now, I am asking them to try to install software like Photoshop, Visual Studio and other memory hog software to check if still performs that well. As of today, when I gather information from different forums, a lot of graphics designer and web developers are saying that they didn't find issue or compatibility problems with their tools used under this new OS.
One person mentioned on the forum that the version have problems with some games that he is currently playing and problem with his Samsung phones which I think can be solved by the manufacturer/developer of this from the Support Page of their sites.
Right now my rating for Windows 7 based on my experience and other people's feed back is a thumbs up.