HTML5 which is known for its interoperability and use for cross-platform mobile applications, is now on the newest released mobile app by Certify, the company that is known to provide expense report and travel booking solutions to individuals and corporations in the United States and possibly in the UK and other countries in the world. With this release, it added best performance and advance functionality on their system without making the travel expenses management system complicated.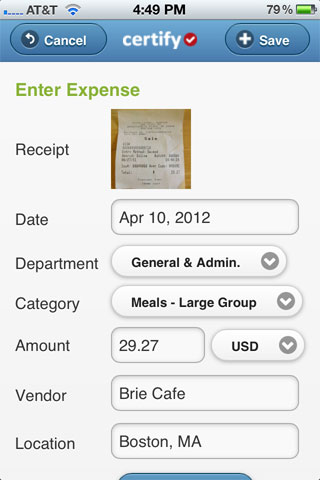 Here's what Robert Neveu, the President of Certify, said about these changes in their application: "We are excited to once again set the bar among travel and expense vendors with this new mobile offering. Our clients have come to expect Certify to outshine the competition in every aspect of feature and functionality, and our new mobile application continues in that tradition."
You might want to read the recent press release of the company, http://www.free-press-release.com/news-certify-launches-new-html5-mobile-application-1335876099.html for the complete details of this recent events in Certify's services.
For those who don't know yet about Certify.com, the company is known for providing expense and travel management solutions to companies. Their system can be accessed both via your desktop PC and mobile gadgets in different platforms such as Windows, Apple IOS, Android, Blackberry system, and others. The system is a Service as a Software (SaaS) and serve data from their server. You can visit their website at http://www.certify.com for more details about them.
Well, every web based services now should consider making their system HTML5 to compete with the fast, growing and demanding market today. Specially that tablets and mobile gadgets are more used nowadays. If you have any comments regarding HTML5 and Certify.com just leave them below.
Related article for additional reference: http://kentips.com/2012/04/where-to-download-a-free-expense-report-software-for-your-business/