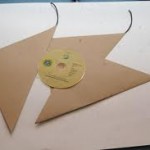 It is all over news! DOH (Departh of Health) got a modern way to minimize the incident of firecracker related accidents. That is they have released a freely downloadable MP3s dubbed as "Goodbye Paputok"  and tagged by DOH as "World's Safest Firecracker" which is a collection of  recorded sounds of Five Star, Watusi, Super Lolo, Judas Belt, Whistle Bomb, Kwitis, Luces, and Trompillo.
It is reported that this idea was from 6 Cyclemind rock guitarist Herbert Hernandez who approached DOH and made his proposal to take part to the anti-firecracker use campaign dubbed as "Aksyon: Paputok Injury Reduction."
I downloaded it from DOH site through this link >> download Goodbye Paputok here or if you prefer the online streaming of the said Mp3s, you can check the exclusive site of DOH for this campaign at http://safestfirecracker.com/.  Now if you are having trouble downloading the said file from the site because it is not responding then try the mirror site where you can download it @ http://bit.ly/goodbyepaputok – by the way this is free and I salute DOH in having a great effort in making the New Year celebration of the Filipino people safe and happy.
Happy New Year everyone and have a great 2012!!!