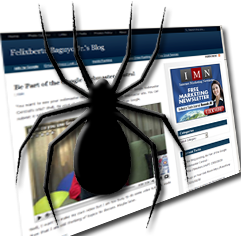 Search engines like Google, changed their algorithms in how they prefer websites to be seen on their pages. Ranking are based on complex computations but optimized and successful ranking, both starts on how the structure of your website can be easily read or crawl by the search engine spiders. That's why on the latest post of Google Webmaster blog entitled: Optimize your crawling & indexing, they explained several points that focuses on the role of web designers or website builders in making the site more easily to rank and highly indexable.
Here are some of the important points mentioned on the said post:

Remove user-specific details from URLs. (simple URL structure)
Rein in infinite spaces.
Disallow actions Googlebot can't perform. (utilize robots.txt to do this)
One URL, one set of content (no duplicates, use rel=canonical elements if can't be avoided)
Well, these tips only mean one thing. Try to simplify the navigation or URL structure of your site and your website designer should be informed about this specially if the site to be built will use dynamic pages. Then, if you properly handle this matter, the next thing that you will deal is how to increase the site that will link back to your site (backlinks). This is of course another effort to exert later.