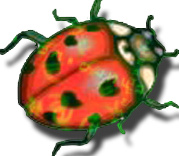 Whenever you are online, it seems that you just can't avoid different forms of malicious codes to invade your system. It seems that these annoying bugs are everywhere. Of course dealing with them is not really easy and it will really cost you both money and time to avoid and remove it. Now, I have listed here some free tools that you can use to prevent and remove common virus, worms, spywares or malwares. These are some of the tools that I personally used to avoid and fix these kind of "infections."
1. Malwarebytes' Anti-Malware. This a free downloadable freeware tool that allows you to scan and clean your PC from different kind of malware infections. It is freely available online at Malwarebytes.org and compatible with Windows 2000, XP and Vista. Its simple interface and light use of computer resources make it to scan the computer very fast.
2. NOOB.Killer.Leerz. I think this free virus and world removal tool was made by a Filipino basing on its homepage which is located at http://leerz25.sitesled.com/(the site is not existing anymore but I found an archive of the tool and you can download NOOB.Killer.Leers here.) It targets virus and worms such as IMGKulot.VBS (this is a VBScript worm that uses autorun.inf to spread itself), Funny UST Scandal virus or also known as YahLover virus, Krag, KAVO and many other. Actually this was recommended to me by a friend technician who use this to fix problems of his clients. I've tried this one to remove the KAVO and Funny UST Scandal virus on our school's PC and I found it very effective.
3. TrendMicro HijackThis. This free tool is for those who knows how to read the registry. It is use to list all the running process currently executing on the background of the PC and all the programs that ran during start-up. Actually this is the tool that I recommend to my readers who asked for advice about their problems on their PC. This program produces a .LOG file that shows all the said information and I asked them to send it to me via email so I could analyze the .LOG file.
4. SmitFraudFix. A freeware tool from S!Ri which is created to remove rogue anti-spyware applications that uses Trojans to issue fake taskbar, security alerts or that change your background in order to scare you into purchasing the full commercial version of their software. I used this program to remove the infection of SpySheriff / Winstall.exe and Antivirus 2009 infection. You can download and read information about this tool from BleepingComputer.com.
5. AVAST, AVG, Avira. These are the three free anti-virus that I've been using for several years. What I like with AVAST (avast.com) is its feature that you can schedule a virus scan at boot-time which I found very effective for removing viruses that hooks themselves on the start-up of windows. AVG (free.avg.com) and AVIRA (avira.com) are the two anti-virus replacements I used when AVAST fails.