How to make use of the Google Toolbar in the current Busby SEO Challenge? Well on the said SEO challenge, you need to optimized the key phrase "busby seo challenge" in Google.com, it's the US Data Center. If your PC is set to a specific region for example in my case, Philippines, every time you type the URL www.google.com you are redirected to the local Google (www.google.com.ph).
If you like to search in a specific region or country for whatever purpose, first you need to install the Google Toolbar which can be downloaded at http://tools.google.com. After you install it on your browser (i'm using Firefox right now), you can then select a region where you want to search and even enable PageRank. Now you can use the search bar from the Google toolbar.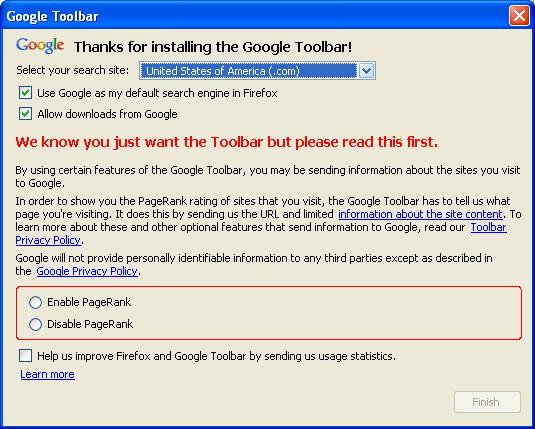 If you forgot to set it, you can reconfigure this by clicking the Settings from the Google Toolbar, then Options, then Search Box Settings. Here you can see the option where you can change your preferred Google site.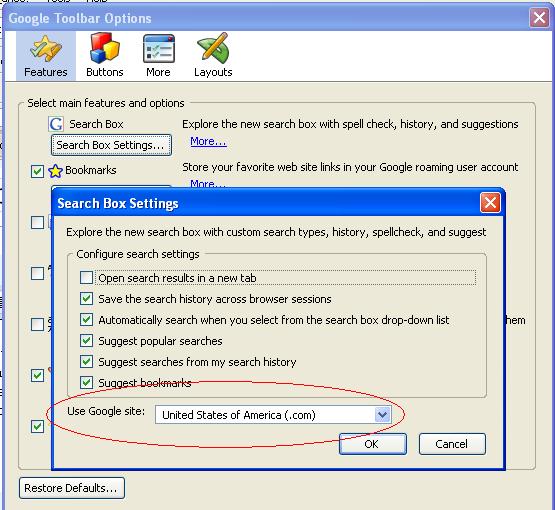 Hope this helps you with your Busby SEO Challenge tasks. Good day!