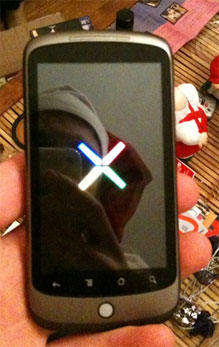 Have you heard about this latest buzz about the newest phone from Google called Nexus One or also known as Google Phone? This phone which is a HTC phone that runs on Android OS in a high-speed Snapdragon processor is said to be released by January 2010. Good news is that this phone can be bought online and it will be a GSM unlocked phone. This only mean that in the Philippines, the new phone will surely work on all cellphone networks of the country like the Smart, Globe (which exclusively distribute iPhone) and Sun network.
According to rumors and leaked information regarding the phone, Nexus One has the following features or specifications:
It is slimmer than iPhone
It has no keyboard
Got 2 Speakers
High-resolution OLED touchscreen
Large Camera at the back
Voice-to-Text that can be used in emailing or taking notes
More features will be included here when Google releases the phone specification later.
I hope that they will accept Paypal payment when the time comes that it will be distributed worldwide in early 2010. If I could afford it I might get one and will use my fund on my Paypal account to buy it.