Certify, a leading company today that provides a complete travel and expense management solution announced its summer 2012 promo which will give a very affordable solution for small businesses around the world. The said promo includes a complete Certify product suite which includes Certify Expense, Certify Travel, Certify Mobile, and TripCase Pro in just 10$ per month. It is a discounted price that includes 5 users in 75% discount.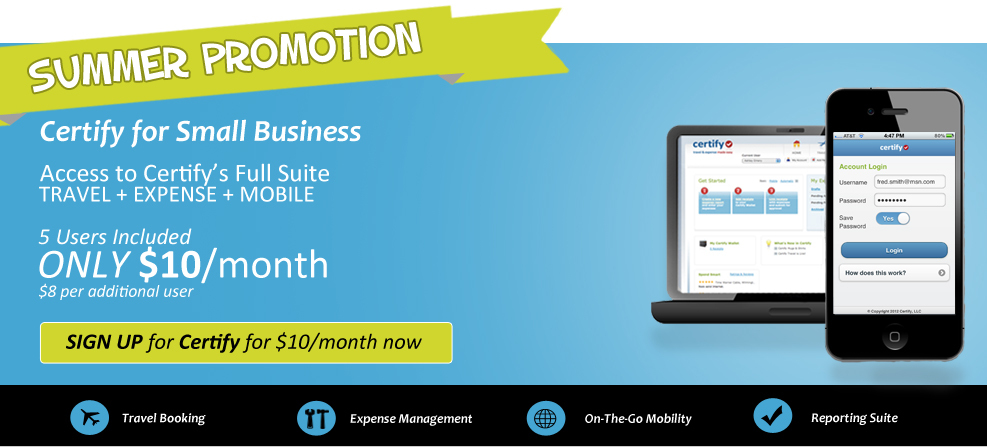 What are the packages included and what can you do about this. First, it includes a powerful tool that allows you to automate your expense management system. Then you can easily book your travels seamlessly. You can also utilize their mobile technology application for your expense management, and last but not the least is that the said package includes travel booking system using the latest mobile technology from TripCase that allows you to monitor your itinerary with ease.
If you want a full detail of what the summer promotion is all about, you can visit Certify's page at http://promos.certify.com/summerpromo/ or the official website of Certify at http://www.certify.com.