I recently decided to buy a Canon DSLR (digital single-lens reflex) not because I want to become a pro-photographer but I just want to take a very nice pictures of various great moments of my children's special occasion – from birthday, recognition, graduation, travel adventures, etc. I owned several non-DSLR cameras but really disappointed by the quality of the photos. That's when I saw my friend's DSLR and decided to search for information about it.
After my search, I decided to buy Canon EOS 60D and started to look for options to buy the item either by online or offline stores. In my search, I found out that it cost more than Php 60K with 18-135mm lens in stores from known department store in my location but it only cost less than Php 50K in online stores like DBGadgets and eBuyStore.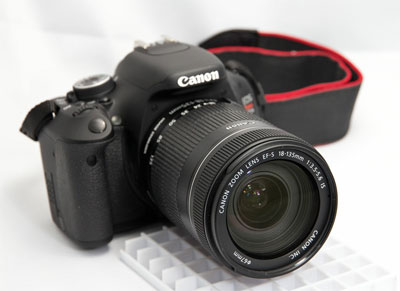 Well after some several comparisons with the prices and some deep thoughts, I bought my new camera from DBGadgets (http://dbgadgets.multiply.com). I choose to buy the item from them because they got a good reputation based on the testimonies of their clients and a great price plus they have options for you to pay via Paypal.
Actually, I'm hesitant at first and did a real comprehensive research about this store. I also made the payment via PAYPAL thinking that I'll be protected just in case the transaction goes bad. Paypal got a 45 days grace period for you to file a complaint in case you have a problem with your seller.
After I made the payment via Paypal, I thought that will be it and I just need to wait for their reply via SMS / text message for the delivery of my item. Instead I receive a message from MULTIPLY.COM that I need to do something to finalize the transaction. Here's an excerpt of the message:
In order for us to verify the payment and proceed with the delivery of your order via dbgadgets, we will need for you to provide us a (clear) scanned copy of 2 valid government issued IDs and the front side of the credit card attached to the PayPal account of [my name] (you may cover the first 12 digits for protection). This is a standard operating procedure to ensure that we are transacting with the card holder himself/herself and that the card was not used fraudulently.

This additional step may not be required in other online sites but since we are closely monitoring chargebacks and refunds, this is something that we really put emphasis on.

You may send the scanned copies of the documents to this email address — [email protected] and put in the subject line: VERIFY: PP, bleuken, Php xx,x00.

*Important: Kindly use your PayPal email account in sending the email.
I did what MULTIPLY asked and after a couple of minutes sent a message and told the seller to deliver the item already. I then send a text message to DBGADGETS to inform them with the verification and they immediately reply to me with the tracking number of the LBC delivery. I received the item on the next day as DBGadgets promised.
It was really a smooth transaction and I will surely buy more from them if the need arises.
After I saw the pictures taken from my new camera, buying the Canon EOS 60D, even it is a little bit expensive, is really worth it. The quality of the pictures are far different from the photos I take from my Samsung S2 w/ 8MP and GE X5 14MP.
On my next post, I will try to share you some of the photos that I take from my EOS 60D. I'm still a noob in photography and reading stuff to learn a little bit about it. For now, I'm contented using the CA (Creative Auto) mode and I will try to find more time to travel and take great pictures in the Philippines and later the world.