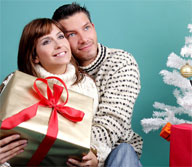 Christmas is about to come with several days to count on the calendar and each and everyone of us are all expecting for gifts to come. Maybe some from Santa Claus or from our real and can be touched loved ones. Every age have different wants for Christmas day. Children's desired gifts are more into toys while adults today are more on different things with "higher value." In my case I will prefer to receive electronic gadgets like cellphone or notebook computer 🙂 as gifts for this Christmas. Of course I might give it to myself this season, I deserve it.
The following are the toys that I think that are really nice and common for children to expect to receive this Christmas:

Remote Control Cars. As always, kids (boys) really love this. Small cars for small boys. 🙂
Transformer Robot Toys. The last time I played a Transformer Robot (Yellow Autobot: Bumble Bee) it was made of plastic but now there's a lot of lovely miniature transformer robots with sophisticated designs.
Video Consoles. X-Box 360, PS2, Nintendo Wii/DS and others. Well nowadays this consoles are more like by adults rather than children. As an alternative, you can give your children with the 8-bit family computer which was my first console I played when I was very young. That was long time ago. 🙂 But remember no playing of video games after the holidays!
Dolls. Barbie, Bratz, Elmo, Winnie the Pooh and other dolls are still making some smile to young girls.
Now, I will list some common gifts adult wants to receive this Christmas:
Cellphone. iPhone, Blackberry, Google Phone and other touch-screen phones today are highly viable to gift this Christmas. See me smiling while using an iPhone this Christmas when you give me one. 🙂
Notebook Computer. As I said, I want one. A 10-inch notebook computer will do for me.
Jewelries. Women just love receiving some shining and shimering gold necklace or ring during this season.
Greeting Cards. Simple yet effective to bring smile and warm feeling for the recipients specially if the greeting card has a Christmas song background.
Well, these are just some of the gifts that I think you can give to your love ones this Christmas. How about you, do you have any in mind to give this season of loving and giving? Leave your comments and share your ideas about it here.
Merry Christmas in advance everyone!