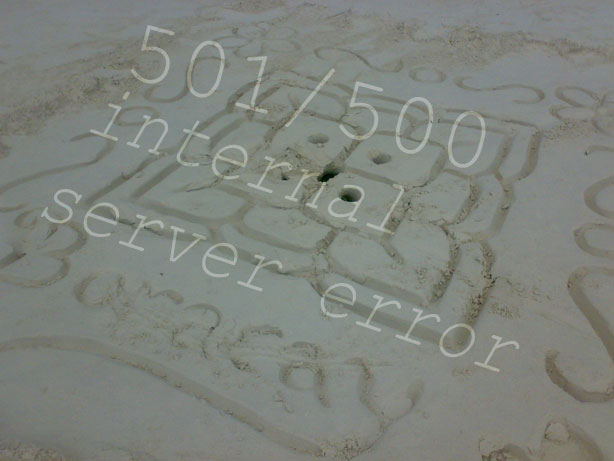 I came back from Boracay yesterday and the first error that I encountered from my WordPress sites was the 500/501 Internal Server Error (Specially when there's a spike on the traffic of the site because of the Pacquiao vs Hatton fight post I made last month). I thought that I my site was already ready with this kind of error when I installed the Super Cache plug-in which makes my posts to load fast due to the fact that this plug-in creates a static file equivalent to the post. The plug-in minimizes the request load for the hosting.
Do you know what I did to solve the said problem? Well here's what I have done to lighten up the burden of my sites:
I tried to log-in on the site then goes to the dashboard and plug-in page.
I disabled the WP StatPress plug-in to lighten up a little the request/send database operation of the website. This makes my site to response more compared to not disabling the said plug-in.
Then, I enabled the Lockdown option of the Super Cache plug-in. This option doesn't update the cached pages for comment posts which I think the cause of the problem that I encountered.
All of the errors where gone and my site is back to normal. My advice to those who have started to increase their traffics on their WP sites. Try installing and configuring Super Cache plug-ins on your site. In this way, you have a way of shielding your site from down time or denial of service (DOS) or internal server error like this. Better be ready than to be sorry later so be prepared. Get your site a way of dealing with large amount of traffic now!