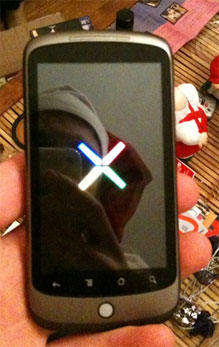 Update: Finally they officially announced it and you can access the official site at http://www.google.com/phone/. However, when I open it I saw a message "Sorry, the Nexus One phone is not available in your country." 🙁
It is on the news today that Google Phone Nexus One will be officially announced in a scheduled press conference at California today. Rumors said that this phone will be available directly from Google and possibly might cost at about $500 for unlocked phones but $100+ for T-Mobile subscribers. Engadget even reported that the official website of the Nexus One goes live for a moment and then died. They even provided the cached version of the said portal of the phone where interested buyers can place their orders.
I am waiting for it too and want to see the features that it might provide to phone users. Some questions were raised by twitting public regarding the phone, such as "Is it a real iPhone killer?" , "How much it cost in our country (like in the Philippines? – I am one of those who is eager to know about this)" and "Will it be coming and officially announced today?"
More updates about the Nexus One official release to the public later after the conference.