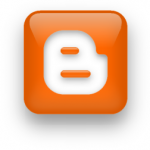 If you have a Blogger.com blog (blogspot) then the usual issue that you're facing is the default title system of the blog. If you want to make your blog to have a search engine friendly title then you should follow these simple steps.

1. Go to the DASHBOARD of your blog.
2. Then proceed to the DESIGN tab of the dashboard.
3. Under the said tab, you will find an EDIT HTML sub tab, just click it. It will open the HTML code of your current theme.
4. Look for the following line:
<title><data:blog.pageTitle/></title>
5.  Replace the said line with the following codes:

/*------------------------------*/


<b:if cond='data:blog.pageType == &quot;index&quot;'>
<title>TYPE YOUR DESIRED HOME PAGE TITLE FOR YOUR BLOG HERE</title>
<b:else/>
<title><data:blog.pageName/> | YOUR DESIRED BLOG TITLE</title>
</b:if>
/*——————————*/
6. Save and your BLOGGER blog's title got a new search engine friendly format.
What does this code do? Well, it just change the usual title system by Blogger from YOUR BLOG TITLE: YOUR POST TITLE into YOUR POST TITLE | YOUR BLOG TITLE. Aside from that it allows you to customize the title of your home page without affecting the inner pages.
More SEO Tips here at Bleuken.com later.