I really like Mozilla Firefox compared to Internet Explorer as my browser. I find it fast and reliable. But when I checked on the STATPRESS of this blog, I found out that the top users who visited my site uses IE7 and IE6 as their browsers and Firefox 3 and 2 falls only on the 3rd and 4th frequently used browsers of my visitor. With this on my statistics, I decided to try the new version of Internet Explorer which is the IE8 beta.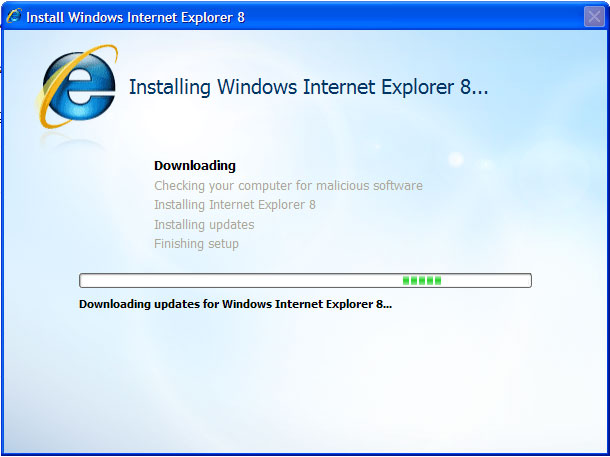 So I downloaded and installed it to my PC. It took only about 5 minutes or less to finish the installation process of the new browser from Microsoft. To try it, I made this blog post using the said browser. They really made a great change on the new browser because my blog loads fast. The problem that I encountered is when i get inside the "Create New Post" of WP. The Title textbox did not display correctly but it is just a minor flaw. The div style used for the textbox might not be correctly set to work well on IE8.
You will see from the picture below the appearance of the "New Tab" window.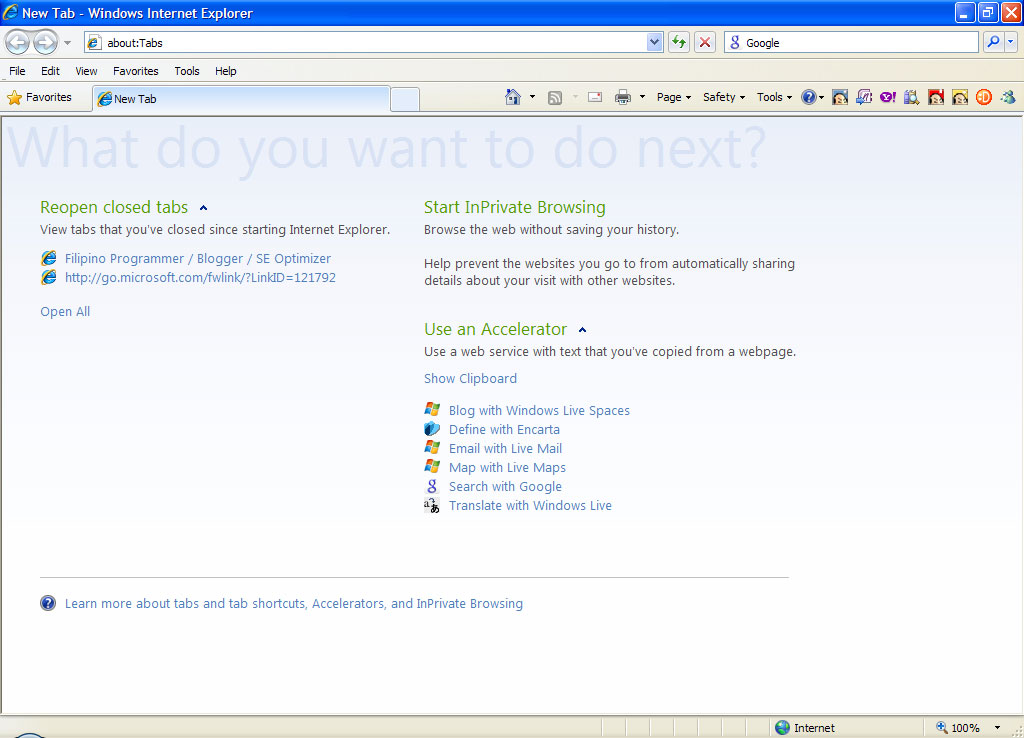 It displays the new features of the browser such as the Reopen Closed tabs, Start InPrivate Browsing and Use an Accelerator. The "Reopen Closed tabs" feature shows previously surfed and closed websites. The InPrivate Browsing feature on the other hand is like the Incognito feature of Google Chrome that allows you to surf the web in "Secret Mode".