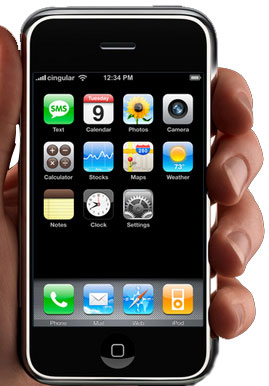 3G iPhone today is about to release by Apple and in the most cheaper price. A touch-screen phone from Apple will be having features of GPS like modern smart phones today and with faster internet through wifi technology which both features like by most techie fan around the world.
Now, iPhone will be released starting on the prize $199.00 or almost Php8,500+ which is almost half the price of the usual price of the previous releases of iPhone.
Actually, there's already an iPhone in the Philippines but it is not considered to be legitimate because it was only hacked by cellphone hackers so it can be used in the Philippines. Maybe later this year somewhere this September or October, Globe will be officially releasing iPhone in the Philippines and they will be the official carrier for the said cellphone unit.
Weeh, I'll be waiting for this cheaper and better iPhone in the Philippines! Patience is really a virtue, i did not buy it immediately when it becomes available in the Philippines the other year its because I was hoping that I can buy it in more cheaper price, and it's already happening.
See you iPhone 3G later! (Maybe after I win the Busby SEO Challenge 🙂 ).
Update: The release of iPhone 3G in the Philippines will be on August 22 this year. This is Apple's schedule of release on other 20 countries. Be ready guys!