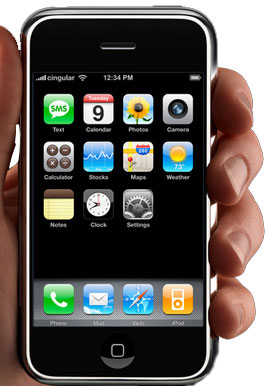 I know iPhone is not yet available in the Philippines but I keep on monitoring about new things about this wonderful device. Despite the fact that I can't afford its price (as I have seen on the price list provided by Globe, it is too high for me to reach), I am still interested to have it no matter what. Now, I have read from Google's blog post with a title Google Translate now for iPhone that the language translator tool of Google can be used in iPhones. Imagine if in case you find yourself unable to understand or talk the language of other people in a certain out of the country travel or trip, you can easily view the English translation of their language with simple touch on your iPhone. It is very helpful specially if you are traveling a lot.
I started using Google Translate when I joined the Busby SEO Challenge since some of the participants were from different countries so I used it to read some of the posts made by other entrants. It is really a great help for me in gathering information about different participants that are using different language. It's like a spying tool for me. 🙂 The sad part about it is the translator can not support Filipino to English translation or vis versa. Maybe later the translation will be available in Filipino language and when that happen it will benefit a lot of pinoy bloggers. Aside from that Busby purpose I used the tool when I've read the post of Johncow about how to rewrite a certain content. His post can be found at http://www.johncow.com/content-variation-an-essential-ingredient-in-web-2-0/.
iPhone 3G + Google Translate = Great Palm Top Language Interpreter!