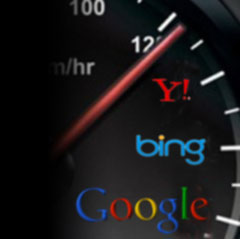 Its really annoying if you visit a site then it really loads slow. What if you own that site well of course you don't want your readers / visitors to 'suffer' this way. Do you know that search engine might consider the load speed later to be part of their ranking factor? (read: New Google Ranking Factor in 2010: Site Load Speed, for more information regarding this issue.) That's right they are planning to consider that later next year and you should be ready for that. If you site has a low grade of E or D on YSlow or on any Speedtest then you should consider taking measures to make the experience of your users much better.
Here are some of tips that you might consider to be implemented on your site to cope with this situation:

If you are using WordPress, install page caching plug-ins such as Super Cache and/or DB Cache. This WP plug-ins create a static equivalent of your dynamic web pages making it to load fast and decreases CPU and server/disk usage on your hosting.
Use small graphics. Utilize JPG/JPEG format images. It is known to have higher quality and compression rate compared to other file format.
Minimize the use of widgets or site enhancement that uses Javascripts.
Set expiration dates for your graphics, CSS and other files. This will minimize request loads for the site for revisiting visitors.
More of WordPress and plug-ins information at oes tsetnoc blog.