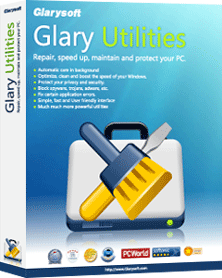 Windows Vista is the latest operating system from Microsoft. If you still got the XP version, the tips on this post are still applicable.
As we are always online and download several files from the net and install and uninstall it on our system, it sometimes make the system to have a slow performance because of the cluttering of the different old and new registry entries on your configuration files. This also makes your system to hang or freeze regularly.
If you want to solve this kind of problem on your PC, I am recommending to you a certain utility that is best for fixing these registry issues in your computers. I am referring to the Glary Utilities. Actually this was recommended by a friend and been trying the utility for several weeks now and find it really helpful in optimizing the performance of my Windows Vista and XP computers.
Some of the features of these utility are:

Disk Cleaner
Registry Cleaner
Shortcuts Fixer
Uninstall Manager
Memory Optimizer
Startup Manager
Registry Defrag
Track Eraser
File Undelete
File Encrypter and Decrypter
Disk Analysis
Duplicate Files Finder
Process Manager
Internet Explorer Assistant
Spyware Remover
What I like about this utility is its effectively fix errors on my PC and the simplicity of the interface that let me conveniently select the tasks that I want to do. It is not a resource hog as it only requires only 20MB of disk space and 32MB memory. Its an all-in-one PC fixer that is very easy to use.
You can get the Glary Utilities here, if you want to utilize and improve the performance of your computer.