Study shows today that there's a direct relation with the violent behavior of young people and the surfing to violent websites. According to Dr. Michele L. Ybarra of Internet Solutions for Kids in Santa Ana, California and her colleagues report, their findings add to the growing evidence that violence in the media is related to aggressive behavior, including seriously violent behavior among youths. They also added that reduction in youths' exposure to violent media should be viewed as an important aspect of violence prevention.
Now if you want to protect your child from this kind of violent exposure, there are some ways of filtering this kind of content. One is to buy a website filtering software or you can use the feature of OpenDNS to filter these harmful sites. OpenDNS allows you to easily block individual or entire categories of Web sites in just minutes. It's free and requires nothing to download or install. It also makes your network faster and more reliable, and gives you tools to easily see which web sites are most visited on your network. If you see problem web sites in your network stats, you can easily block them.
Here I will give you simple steps on how to make use of these features of OpenDNS to have a very safe web surfing.
1. First, sign-up for a new account on OpenDNS.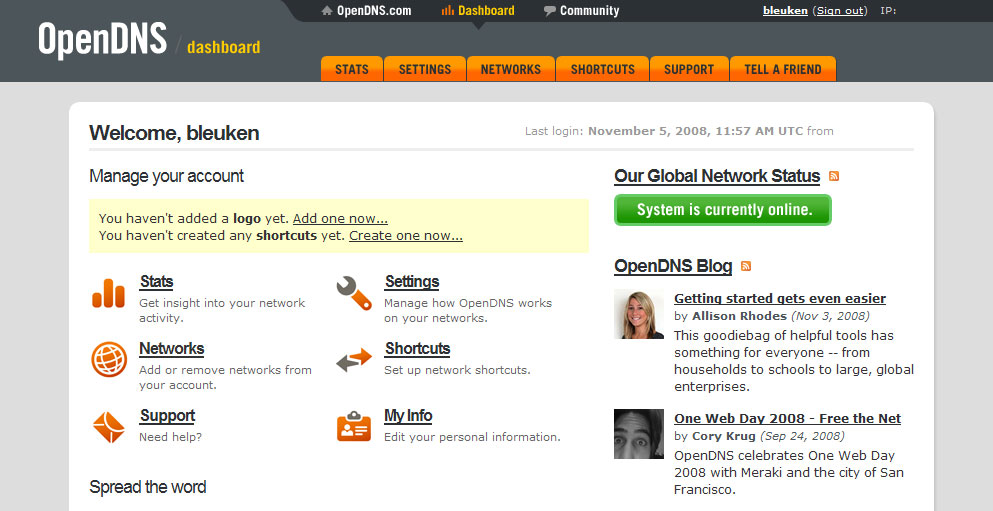 2. After you log-in, on the Dashboard click Settings. Under the Content Filtering option, you can choose the level of protection that you want to be applied for your network. Just click from any of the options depending on your preference and then click Apply.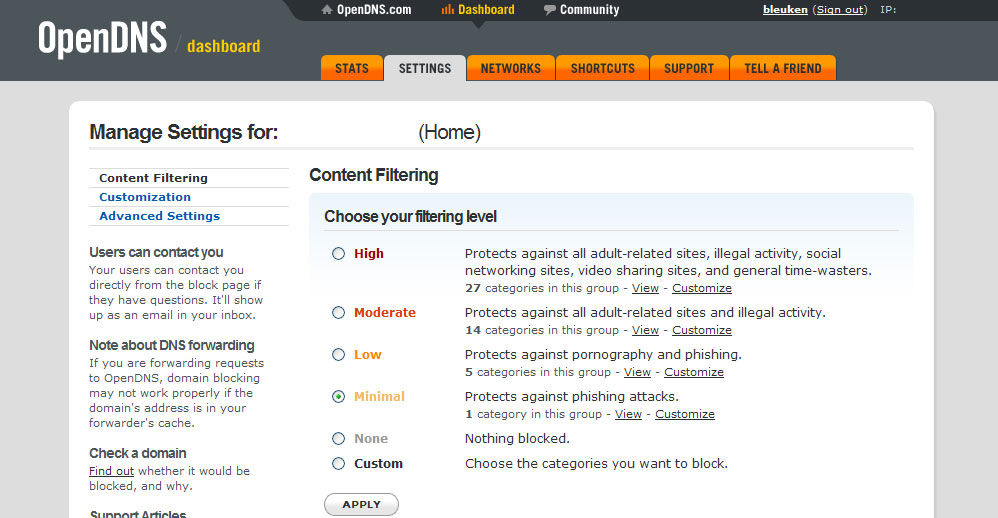 3. This change on web filtering will affect your system after you made the required change to your DNS settings of your internet connection.
To use the required DNS of openDNS or change your current DNS settings to openDNS configuration, click the Start button->Control Panel->Network Connections. After that, double click on your internet connection and click Properties button.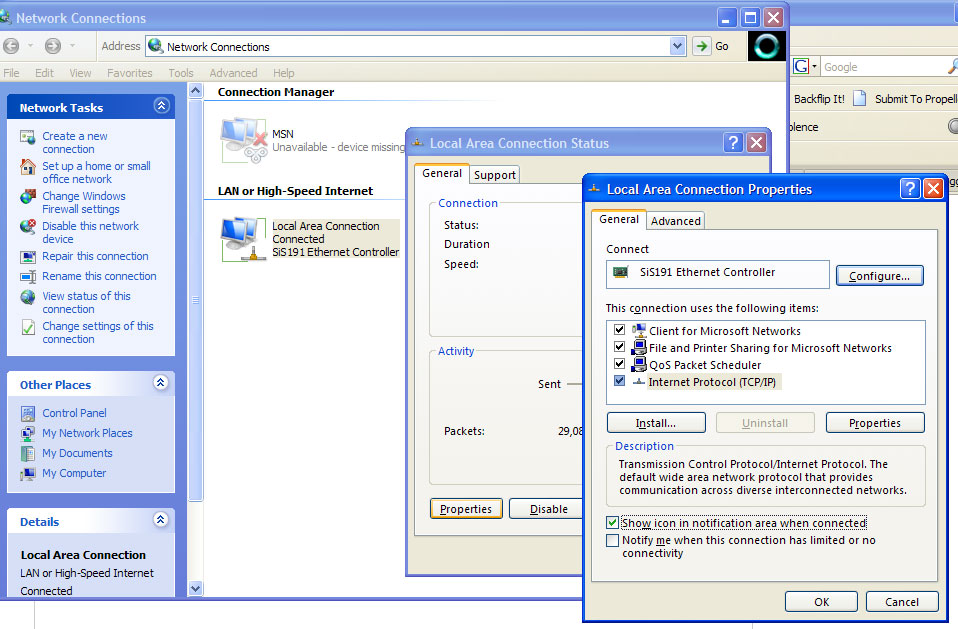 4. Click on the Internet Protocol (TCP/IP) from the list of items (as shown on the image) then click Properties. Under the General tab, click the Use the following DNS Server Addresses then type the following DNS servers for the Preferred DNS Server and Alternate DNS Server:
208.67.222.222 & 208.67.220.220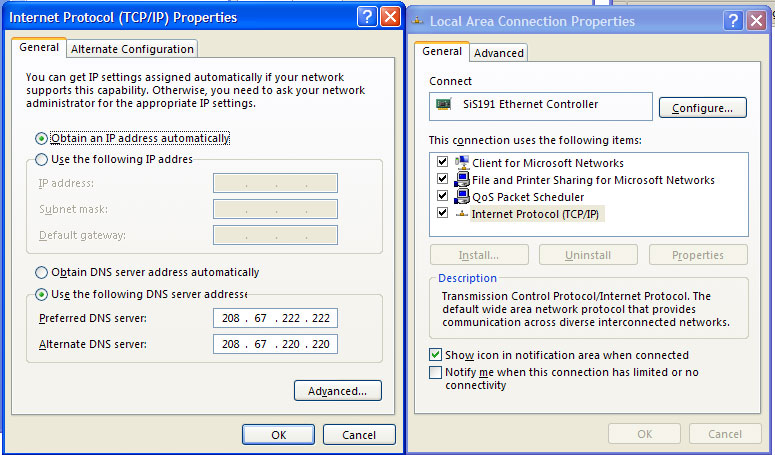 Then click Ok buttons from the opened window to apply the changes you made. These changes will take effect after 3 minutes so you can see its effect after this period.
Good luck and have a very safe surfing experience!