Update: Click HERE for the Partial and Unofficial Results of the Philippines Election 2010

It is less than a month before the election time in the Philippines and you'll see a lot of banners and flyers scattering around the streets. People you don't know suddenly smile at you and becoming more friendly. Road projects suddenly sprouted and suddenly there's a lot of news you will hear about people – positive to negative news about them. This is the smell and heat of the battle. The war that is about to begin between multiple political parties is showing more intensely as the final judgment day is about to come on May 10. Now what to expect from the results of the Philippines? Will there really be a results after the election? Or should we wait for more than a month or so before we can determine who is the next president? Will it be there a really new president? Will the computerized election fails and failure of election will be declared?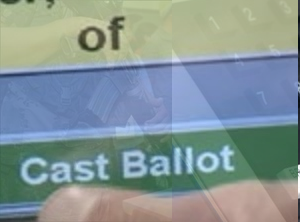 Will there be no brownout during the election? Will there be zero election fraud?
Will the government will be replaced by non-corrupt officials or shall we expect nothing on this? Does changes will really start after the transition of the government?
These are just some of the questions that I can't determine the answer yet and I don't want to speculate. But I am still hopeful that there might be a change. Honestly, as of today, I can't still decide who among the candidates will I vote in the election 2010. I just can't see anybody right now that is not 'trapo' (traditional politician), not corrupt, with strong political will, really telling the truth about his plans for the country, concrete program for the improvement of the image  and perception of other countries about the Philippines, improvement of the lives of the people and unselfish.
National and local results of the election 2010 in the Philippines will be posted below after the election and results available. I will try to provide partial and official results for you later here.