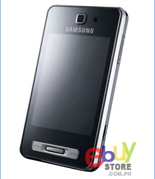 I really want to have a new Samsung F480/Touchwiz but I can't find any cellphone retail store in Capiz that sells the said type of unit (even in the nearest province) so what I did is I ordered online. At first I am really hesitant to buy online because I have no personal experience on the said kind of transactions. I searched for gadgets stores  on the web and I found this online store in the Philippines that sells different kinds of gadgets from cellphones and digital cameras. The said store is the eBuyStore (ebuystore.com.ph). I conducted several research on the said store online and found out some good and bad feedback about the site. One bad feedback that I have read about the said store is about how poor was their customer services. This almost made me not to pursue with my plans to order the said phone.
Despite the said feedback, I still decided to take the risk and order the phone since I really like to have a new phone. Another thing that convince me is that the store is affiliated to a computer store where I have a good experience in ordering an item last year. What happen is I place my order on their website at ebuystore.com.ph last Monday morning. Before, I made the payment, I confirmed to them the availability of the phone and the total amount of the item. It took me several dial tries before someone answer their phones and even received one word text message only for the confirmation of my inquiry.  Right after the confirmation, I made a payment through bank (BDO) then informed them that I made the payment. They told me that they will ship the item on the following day and asked me to call them later for the tracking number of the item.
To make the long story short, I received the item today in good condition and I am really happy right now with the phone. I am now convinced that eBuy Store really delivers. How about you, what is your experience with eBuyStore?