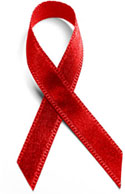 What is so special today? It is the first day of December and the beginning of the Christmas Holiday. Aside from this event today is a celebration of different happenings. The following are the events that makes the day special:
1. World AIDS Day. This is a day of AIDS awareness world wide. That is why you are seeing a lot of "red ribbons" lately. 🙂 "Respect and Protect" is this year's theme of the event as according to UK's WorldAIDSday.org:
The UK theme for World AIDS Day 2008, "Respect & Protect", is inspired by the UNAIDS and World AIDS Campaign ongoing international theme, 'Leadership'. The international theme is developed as an overall theme which each country is encouraged to adapt to suit more specific issues around the epidemic in their region.
2. Opening of the Sinadya sa Halaran Festival. Annually Roxas City in the province of Capiz, Philippines is celebrating a festival called Sinadya sa Halaran which literally means "Joy in Sharing and Thanksgiving." Actually the actual date that the festivities will start will be on the 4th of December and if you wish to see the captivating province of Capiz, you could visit the place. For more information about the schedules and activities of the said festival, you could visit the Roxas City website.
3. Our Wedding Anniversary. That's right, it's our 7th year wedding anniversary. That's why I need to rush this post because we are celebrating it right now. 🙂 I will just update this post or make another post to explain the relation of AIDS, festivities and wedding later. Have a nice day! 🙂