If you're looking for a much faster and simpler to configure CDN (content delivery network) for your WordPress blog or website to make it to load much faster then you might want to use the free (or the cheaper) CDN services of SpeedyMirror. It is a content delivery network solution provider that offers a free 50 GB traffic bandwidth. Once you consume it you need to purchase an additional traffic package which will cost you $34.95 for 1TB (which is quite cheaper than MaxCDN), $174.75 for 5TB, $873.75 for 25 TB and $3,495 for 100TB.
If you want to sign-up for an account, you can click the logo below to start using the CDN:

For a step-by-step guide on how to configure the CDN on your site, you can check the instructions below:
1. After you sign-up, you'll be asked to create a new mirror for your site. Just fill-up the necessary data required and click Detect and save when done.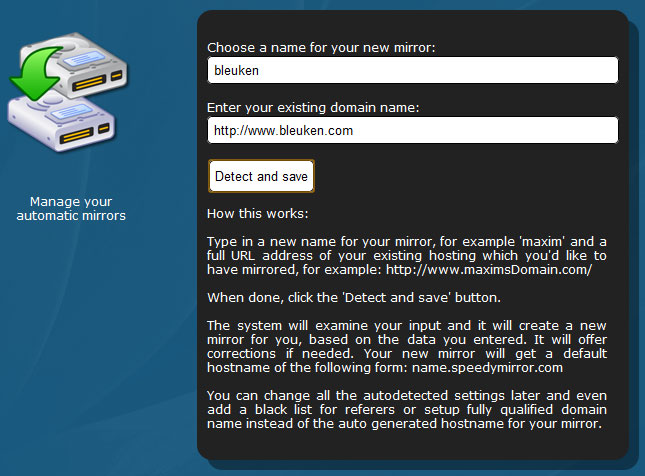 2. You will be provided with a sub-domain which you can use to configure your CDN on your WordPress blog.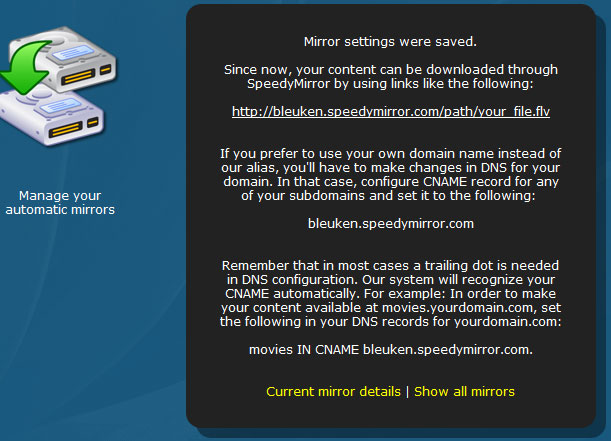 3. If you don't know how to configure CNAME then you can simply use the subdomain provided by SpeedyMirror. In my case, I use bleuken.speedymirror.com. If you want to configure a custom domain for your new CDN, you need to go to your CPANEL and create a CNAME entry from the Simple DNS Editor under the Domains category of your control panel. Just click it and configure it as shown below.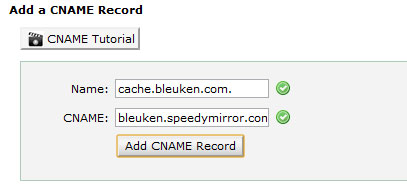 4. The next thing you need to do is to configure your WordPress blog to use the CDN via the W3 Total Cache CDN configuration. Just enable CDN from the settings and choose MIRROR for the type of CDN. Then go to CDN and add your SpeedMirror URL as shown below.


Save your settings and clear your cache and your done. Now your site is much faster uses CDN for free.
5. Last and not the least, you might want to enable the HOTLINK PROTECTION of your CDN so that other websites/blogs/scrapers out there will not spend your own bandwidth or traffic. You can do this by clicking on the name of your mirror from the list of mirrors and specifying the site that you want to be allowed to use your images, css, flash, javascripts or any other files.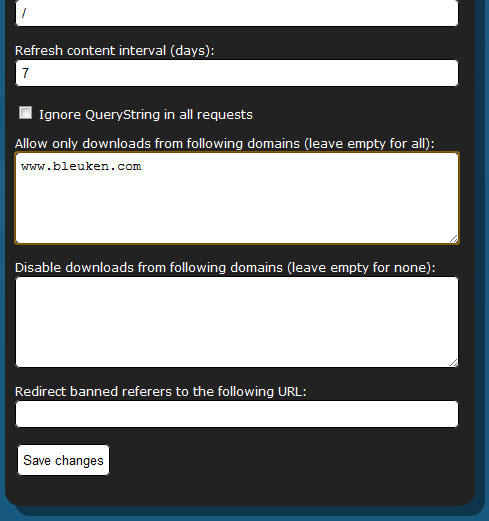 What are you waiting for sign-up now and get a 50GB free CDN for your site. It will speed-up your website and at the same time improve the user experience which in turn improve your ranking on search engines like Google.