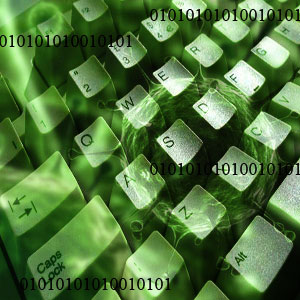 There's a lot of anti-virus software in the market today but still a lot of people are victimized by these programming codes that gone rogue into the cyberspace and annoying a lot of people in the world. Conficker is on the top list of the most prevalent virus in the world and the Taterf that targets massively multiplayer online role-playing games (MMORPGs) is just a sample of viruses that attacked businesses and computers around the globe. Now to the question what is the most effective "anti-virus" for you, the answer is not another memory hog anti-virus software (of course we need it) but the real cure is "awareness." Knowledgeable of the different preventive measures and policies to apply on your business operations and computer usage can make a real fix even the threat is not yet there.
Here are some of the things that you need to consider to implement a very effective way of preventing or fixing possible virus threats:
Be aware. Inform yourself of the latest security threats by reading intelligence reports from different anti-virus and security websites. Remember, "knowledge is power."
Beware. Once you are aware of the threats, beware and be ready. For instance, you already know that virus infections are prevalent on thumb drive so you need to implement policy in your office (or even at home) that nobody will use a pen drive specially if it was used on other PC outside the office/home. If in case if it can't be avoided, equipped your computers with autorun.inf disabler and anti-virus programs.
Be secured, don't disable your firewall. Usually game players disable their firewall for some reasons. However this causes the problem in the long run. Firewall protects you from being easily accessed by malicious codes and if it is disabled then its like you open your house for theft to be ransacked.
Be cautious. When you surf the internet and search on different search engines, be cautious of the websites you are opening. Search engines like Google and Yahoo have this mechanism of identifying if a website is dangerous or not. They usually marked this site then shows on their result pages that "This page may harm your computer." They did not put this message on their result pages for no reasons. So don't dare to click it.
And Finally, be equipped. Install an anti-virus program that has a real-time scanner, network and web security features. Update the virus database of this program regularly. Regular updates makes a higher chance for your computer not to be infected by recent viruses.
Hope these tips will help you deal with your "virus problems."