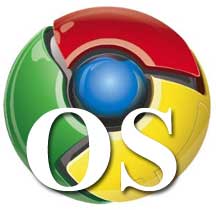 An upcoming lightweight and an open-source operating system from Google was announced today. They call it as "Google Chrome OS," which is the natural extension of their previously released browser: Google Chrome. This new operating system from the number one search engine company today will be possessing the same quality that the company was known of. Speed, simplicity and security. If it will be released, which is expected by the 2nd half of 2010, netbook will benefit from this because these devices will be the first computer to use the said OS.
So by 2010, we will be using a new Linux kernel based OS that we can utilize on our netbooks for free. That's amazing right?! Google is really doing something to make the life of surfers much more easier with their innovations and ideas. If this will be released, I will be one of those who will acquire the said system and install it to my netbook.
Read the official statement of Google blog here.